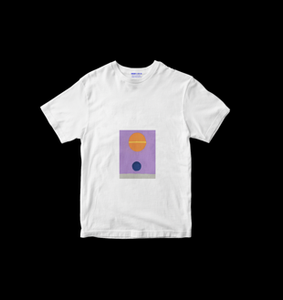 KR N x Dr O // Etel Adnan Painting T-shirt
Final Few Remaining.
This T-shirt is a Limited Edition of 20.
One of the icons of contemporary art, Lebanese-American poet Etel Adnan is widely considered to be one of the greatest artists of her generation, known for her joyous use of color, as well as her politically pointed prose and poetry.  
Here, one of the artist's signature sun paintings gives life to this T-shirt as artwork, turning your body into a tapestry. 
Comfortable Fit 
Each T-shirt comes in Dr. O and Krân's custom packaging.