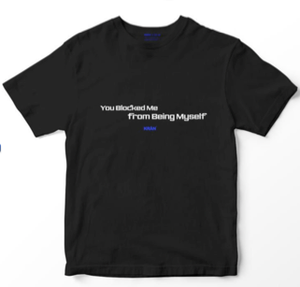 KRÂN x Dr O // You Blocked Me From Being Myself T-shirt
This T-shirt is a Limited Edition of 40. 
Handmade by Krán in the UAE
Under no circumstance should you allow anyone to block you from being your true self. 
Freedom means more than being free. 
Oversized-fit (wide)
Each T-shirt comes in Dr. O and Krân's custom packaging.