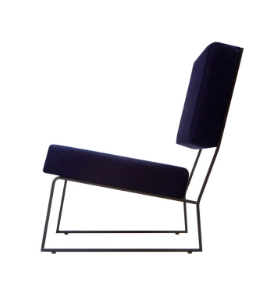 Jamil combines fine structure with comfort. Its design is based on the contrast between a light stiff structure and a massive soft cushion. Jamil is available with upholstery in fabric or leather. The metal structure is galvanized and powder coated.
DIMENSIONS
W65 X D55 X H40/80 CM
MATERIALS
12 mm solid square steel rods powder coated upholstery, fabric or leather
Local Industries was founded in 2011 by Elias and Yousef Anastas. Palestinian architects, Anastas' were looking for a way to insert local craft techniques to their work. Their keen interest in furniture stems from their architectural practice. Local Industries' goal is to offer an international clientele a piece of highly functional furniture crafted by local artisans. This endeavor aims to reassert the value of local Palestinian labor without freezing it in a traditional and obsolete role or mindlessly imposing alien standards on its method of work.