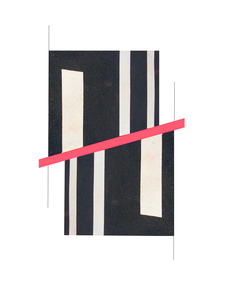 VII
Edition 3 of 5
Archival Pigment Print, Silkscreen & Pencil on Archival Paper
17" x 22" (43.18 x 55.88 cm)
Prints from All Roads Lead To You series.
Rhea's work focuses on deconstructing the urban landscape with an emphasis on public walls and the role they play in our daily lives. The enriching dialogue created around and upon walls allow her to explore various themes such as history, displacement, identity, communication, architecture and the environment. Although mainly photographic, her practice also includes painting, silkscreen, wheat pasting and a particular appreciation for creating unique, limited edition artist books. She currently lives and works in New York.